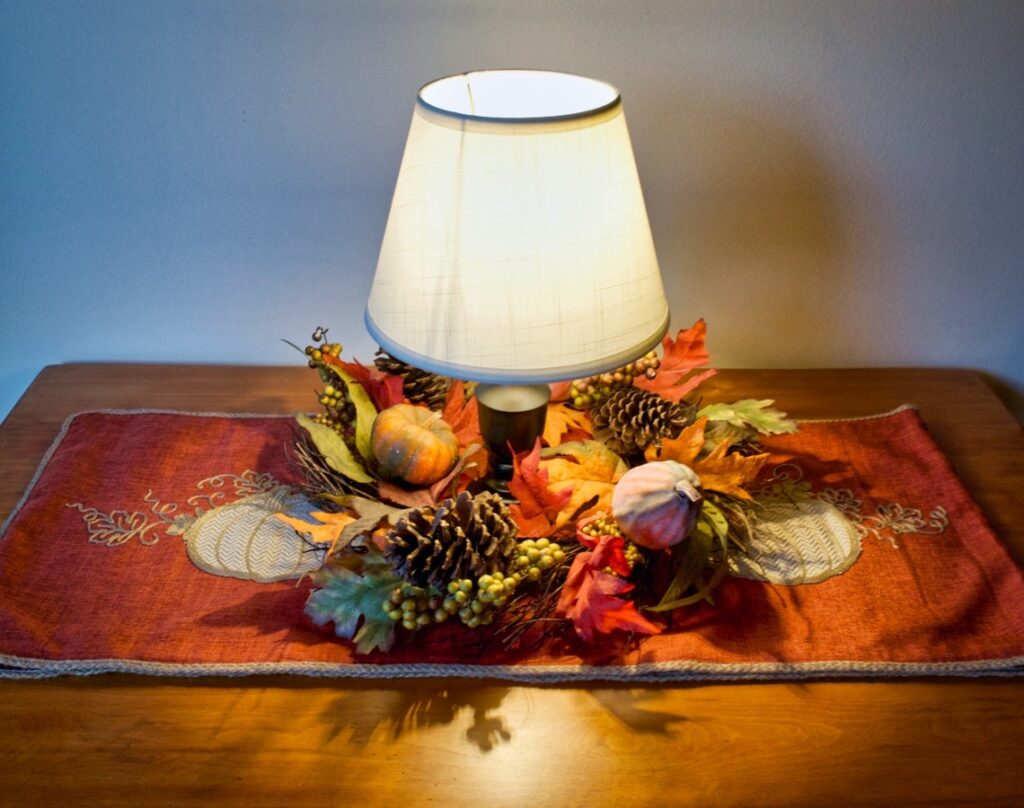 We appreciate all of our guests at Lodge Between The Lakes and we thank you for taking the time to tell us about your stay. The comments posted below are from our Lodge guest book, VRBO page, and our Google Business page.
Lodge Between the Lakes was the perfect location for my wife and I to marry. There is beautiful scenery and the lodge housed our family and friends comfortably. The owners were very helpful and made the experience stress free. My wife loved the welcoming basket and treats at the lodge! Grandpas' Barn made for a magical indoor reception and we had a blast! Our guests enjoyed the many amenities throughout the stay that were available. Thank you again and we can't wait to return! — Kristian
It is such a beautiful and homey place to visit! The stay was so comfortable and the owners very hospitable! Mrs. Betsy was very kind and helped with advice on my final touches to my wedding. She also assisted wherever she could to make our stay pleasant. Mrs. Betsy is a kind soul who very excited to have my company and myself. I am beyond grateful and thankful that they opened their venue to us. Thank you and high recommendation for gatherings! — Jessica
My family stayed there from Thursday November 3rd until Monday November 7th. Our daughter got married there. It is such a beautiful place! The lodge is absolutely amazing! The reception would not have went as smooth as it did if it weren't for the owner, Betsy. She helped make sure the buffet table kept full so I could enjoy the festivities. She also had a helper, Quincy. I sincerely appreciate everything they did! I'll be recommending this place every chance I get. — Tina
Firstly, I would like to thank the owners of the property for allowing us to use the Grandpa's Barn to host a party for my daughter's 13th birthday party. My wife and I are extremely grateful for allowing us to use your property. Secondly, The barn was well suited for hosting a party for a 13 year old daughter. Her and her friends had a wonderful time. Lastly, I highly recommend using this place for weddings. — Aaron
We had three families that met here simply because it was a good location and we had heard good things from friends that used it. In short, we really enjoyed the stay and found it to be very relaxing and fun! Main pros: Comfortable, well-kept, lots of space to spread out, Blackstone grill was perfect for burgers/eggs/French toast/sausage/bacon, small above-ground pool got used a lot, pickleball, volleyball, feeding the ducks and fish, fishing, etc. Steve was great to work with and was a gracious host. He gave us plenty of space while responding quickly when we needed him. We had a very enjoyable and relaxing stay! — Kelly
Absolutely beautiful! Breathtaking! Owners are very sweet. If your looking for a rustic barn look for you wedding this is the place. We had my daughters Senior graduation party there and we were short on a few things and with our surprise they had them there. Enough seating for everyone! — Julieann
Rented the entire venue (wedding package) for our son's wedding. This place, as well as its owners, are amazing! We were able to stay at the gorgeous, rustic house and get everything ready for the wedding and reception. The property is extremely versatile. So many things you can do for any event! The property was great, the wedding was great, and the owners are even better! Thank you so much! — Bev
This is a stand-out venue! We hosted our staff training day at the barn. It was the perfect environment for meetings, meals, and team building activities. The surrounding grounds provided space for breakout sessions and recreation. It was just what we needed – an escape from the office and a real treat for our staff! Steve and Betsy are amazing hosts. Thank you so much for your hospitality! — Kim
Such a beautiful place! I had my wedding here and I don't think I could have chosen a more perfect place. The owners are very very sweet and it is so beautiful and relaxing. Perfect for anyone needing an event space or a relaxing getaway. We loved it!! — Logan
We utilized Grandpa's Barn for a training event hosted for individuals from all across North Arkansas. The facility is beyond exceptional, and the owners are easy to work with. — Kyle
We had a training meeting at the Lodge last week. It was a perfect place to get away from the office and learn new things in such a beautiful and peaceful place! Thank you so much for allowing us this opportunity to be inspired! — Chrissie
We had a Regional meeting at the Lodge and the place was very beautiful and clean — Tiffany
Cute and unique! — Louise

Beautiful spot for a meeting, wedding, family reunion, quilt retreat, etc. Big deck with beautiful wooded view. Quiet spot to enjoy family and friends. — D.P.

We had a ladies retreat from church at this venue and it is beautiful and very comfortable. Would highly recommend this place for any events you may have. — Rhonda
This is a great place to host an event. Baxter Regional Medical Center held our Preceptor Learning Retreat in Grandpas' Barn at Lodge Between The Lakes. It provided the perfect place for our preceptors to learn. The venue is relaxing which coincided perfectly with our event theme focusing on support and self care. — Amy
I was recently able to host my staff Christmas party at this facility and it was amazing! Not only is this place absolutely beautiful the owners are friendly and so helpful!! We were able to enjoy a relaxing night and make so many memories!! — Lindsey
Excellent in every way! Easy to find, close to many good locations, clean, huge, and filled with a million things to do! We are a family of nine and we rented the Lodge for our family Christmas celebration. We only left the lodge a few times for groceries and a couple of meals out. The rest of the time, we played pickle ball, pool, ping pong, Foosball, games, badminton, basketball, hiked the trails, and enjoyed a campfire and the living room gas fireplace. We ended every night with a dip in the amazing, massage giving, hot tub! The owners of this Lodge are super friendly and helpful. We highly, highly recommend this rental for family gatherings! Loved, loved, loved it and hope to be back some day! — Lisa
What an amazing Christmas Retreat!! Lodge Between The Lakes is the perfect place to relax and get away with family and friends. So many amenities to keep the family busy the entire stay. Indoor pickleball court was a hit with the kids and adults. The vast wooded area with trails for the kids to explore. So many little things that made this property special that I can't list them all. So many little details that we discovered more and more each day of our stay. We will definitely be back again soon!!! — Justin
Perfect property for our extended family reunion with 4 families and ages ranging from 70 to newborn. Check in was easy and the owner was available to show us around the large property and answer questions. Property is well kept up and the house was very clean. (They contract a local company to sanitize all bedding and towels between guests and drain the entire hot tub between guests) Though it was only 30-50 in the evenings we still enjoyed the hot tub a couple times. (It's a really nice one with lots of bells and whistles.)The barn was a great hit with the kids during our stay. Played lots of pickleball in there but also brought a laser tag set and played that one night. You can also bring remote control cars and race in there! There is so much to do on the property the kids never got bored! They played on the supplied Xbox, board games, ping pong, football, basketball, pickleball, fished, and hiked. (You will need worms and a pole though if you want to fish.) There are lots of outdoor games we didn't take advantage of; but definitely lots to do! The house was well stocked with toilet paper, paper towels, soaps and even breakfast food to get us started that first morning! The kitchen is well appointed with a Keurig, a separate drip coffee pot, black stone griddle, full set of pots and pans, and enough space for us to make and serve Thanksgiving Dinner! We definitely took advantage of the spare fridge in the barn to store all the food! Walmart, another local grocer, Starbucks, pharmacies, thrift stores, and lots of other shopping are all within 20 minutes. The owners are kind and readily available when needed, but also respectful and gave us space to enjoy our time together as a family. They brought over bread and an amazing local jelly the first night and made sure we had their contact information if we needed anything. It was an outstanding stay from start to finish and we hope to return again for another reunion in the future! — Christa
This is the perfect place for any kind of gathering. The Lodge is absolutely beautiful and the owners are so friendly and welcoming!! They made sure we had everything we could possibly need!  — Kristy
We met our best friends at this property, altogether we had 4 adults and 8 kids (ages 5 – 13). The house has so many things for the kids to do… Foosball, pool, Xbox, ping-pong and board games. The house is huge and was perfect for our group. The bedrooms are spread out down 2 different hallways and the basement, so not everyone woke up the minute the first person in the house was awake. This made us a well-rested happy group. The dining room has 2 big tables, convenient for our group of 12. The kitchen was very well stocked with extra spices and things we forgot to bring (like sugar for our coffee). We used the flat griddle outside on the deck for our breakfast every morning. The deck was a great place to read book while looking at the pond fountain. The screened in porch was nice for sipping coffee and playing cards at the little table.The things to do on the property… I cant even name everything. We had gorgeous fall weather so we had campfires, the little boys caught frogs and lizards in the pond, lawn games and hot tubbing, we walked the mowed trails and a few kids even had rides from Steve and Betsy on the golf cart. The barn is up the hill a little bit. It has water, a bathroom and a fridge/freezer in the small kitchen area. Here we played LOTS of pickleball, had a birthday party and the kids rode scooters, skateboards, hover-boards and drove RC cars that we brought from home. The kids had so much to do that they fell into bed exhausted every night. As parents we enjoyed seeing them in nature and having a wonderful time playing together and hanging out. The owners live up the hill a bit and were so kind. I've rented a lot of VRBOs and have never met the homeowners before. Steve & Betsy were just the icing on the cake. They had fresh bread and local jelly waiting for us when we arrived (you may want to rent just for this alone) and were so attentive to us the entire time. They went above and beyond to connect with our kids and were so sweet. Seriously, just adopt us Steve & Betsy. We'll start the paperwork. Ha-ha! Would we go back? Heck YES! We are already talking about when we can work that in. Book this place, I know you will love it! But it may not be available, because we may already be there. — Kari
This home is so much more than we could have ever imagined. It has every possible thing that you could possibly need or want. It is beyond anyone's expectations. Steve and Betsy went above and beyond and were so very sweet. We can't wait to go back next year!!! — Crissy
We enjoyed all the amenities that this home offers. Steve and Betsy are awesome hosts! All the kids were entertained, there was something for every age! We loved the lodge and will be going back! — Karen
We stayed here AGAIN in July 2021. Can't say enough about this place. All 15 of us (kids/grandkids from 6-63) had THE BEST TIME yet again! The pickle barn is SO much fun. Steve and Betsy go out of their way to make this the best vacation you will ever have with your family. We are already planning another return in two years! — Kathryn
We had fourteen people of various ages staying and had ample room at this spacious abode. We take a family vacation every year and this was by far the best set up we have stayed at. Pool table, ping pong, Foosball, basketball, volleyball and indoor pickleball (Never heard of that until now and the kids absolutely loved it). The place was spotless with many decks and a screened in porch with lots of seating. The large kitchen accommodated everyone and there are plenty of seats in the dining room. I would recommend this place to anyone, it is beautiful and just a few miles to two great lakes. — Lowell
This property is amazing. Every detail is thought of and the owners are wonderful. We couldn't have asked for a better place to stay. The lodge is decorated so nicely and has a great atmosphere to relax in. The kitchen is well stocked and has every utensil, pot, etc that you would need. It was a great week – and we hope to return in the future. — Deborah
What a fabulous place!!! We gathered here to celebrate Dad's 70th birthday and couldn't have been more pleased! Our kids really enjoyed the game rooms with ping pong, xbox, TV, pool table and the full sized pickle ball court in the air-conditioned "barn". Every little detail for a wonderful stay was thought out and the owner, Steve, was so fun to talk to and super responsive to our every need. We would definitely consider this wonderful, peaceful place for our next Arkansas family reunion! — Jordan
We were a group of 14 consisting of 3 families of friends gathering after a long COVID19 season. ("Kids" ranged from 14-23) Lodge Between the Lakes was perfect! The house was CLEAN, spacious, comfortable and provided so many indoor activities. The screened in porch was perfect for morning and evening conversation. The space in the dining room was great for eating and playing board games. The Blackstone was the best place to cook! The property included so many outdoor activities that one of our boys created an Olympic event for the "kids", including a pickle ball tournament in the barn! In addition to the outdoor games, we enjoyed hiking and taking in the views around the property. The hosts Steve and Betsy have been intentional about everything the property has to offer. The house was stocked with all the essentials, including the much anticipated bread. "Judy's Bread" did not disappoint! Thank you to Steve and Betsy for providing a beautiful place of respite, connection, and all out fun. It was amazing! — Vince
We had our wedding here April 25th and the place was beautiful! Betsy and Steve did a great job getting everything ready for us and helped every step of the way when we asked!! The lodge was beautiful and perfect size for hot bridal party and family. The barn was perfect for our reception! So thankful to have Betsy and Steve and would love to see pictures of future weddings at the lodge!! — Carrie
Beautiful. So accommodating, and you can tell it is a labor of love in building the space. A+ — Janette
My husband and I decided to have our wedding at Lodge Between the Lakes. From the moment I viewed the place I knew it was the perfect venue for our small, intimate wedding. Steve, Betsy, and the Staging Sisters made everything so easy and helped take a lot of the stress away. Everyone that came was blown away at the beauty of the lodge and barn! Thank you for the best wedding I could have asked for! — Paige
We had our wedding here and the place was beautiful! Betsy and Steve did a great job getting everything ready for us and helped every step of the way when we asked!! The lodge was beautiful and perfect size for hot bridal party and family. The barn was perfect for our reception! So thankful to have Betsy and Steve and would love to see pictures of future weddings at the lodge!! — Carrie
Our family had the BEST time at the Lodge Between the Lakes. Mr. Steve and Miss Betsy were the kindest, most gracious hosts. They have put so much thought and love into every detail of this beautiful place and it shows! The lodge was spacious, exceptionally clean, and inviting. There are so many fun things to do as well as quiet places to relax. We could not have asked for a more perfect getaway for our family and we cannot wait to return. — Jayme B.
We ranged in ages from 3 months to 79 years old, and EVERYONE enjoyed their stay. Each family had opportunity to retreat to their own quiet place when needed, but we were able to all come together in the various common areas comfortably. The use of the wedding barn as a place for kids to run off steam in any weather puts this place over the top. Steve and Betsy are amazing hosts and have so much to offer on this property, we are thankful they have opened this opportunity for others to explore and enjoy. Hot tub was awesome, the kids loved the pond, field and playground. Horseshoes, volleyball, and disk golf available for the older folks…or just sit on the porch and enjoy the peace. Great place and a very affordable price for all that is offered! –– Jeff H.
Hosts Steve and Betsy went above and beyond making sure our stay was absolutely perfect!! There were 2 loaves of fresh bread waiting on us along with some starter necessities upon arrival. Never a dull moment–plenty to do—-game rooms, walks in the woods, pickle ball court, hot tub, toys and games for the kids, playground, international space station tracker. I could go on forever! The place is also beautifully decorated and the beds are comfortable! Fully equipped kitchen and plenty of room for a large family! Do not hesitate–book today!! Very peaceful! — Lisa L.

This home has everything you can imagine for convenience and accommodation. Beautiful property, tons of spots to gather and sit and chat and watch the beauty of nature. Owners so kind and easy to work with. No complaints. — Colleen, Batesville, AR

It was a great place and Steve and Betsy were some of the best hosts I've ever had. —David
Absolutely amazing hosts. Plenty of rooms/beds for out of town guests… and the Lodge is immaculate!! Kitchen is well stocked if you want to cook, and Keurig coffee station is perfect! You'll want to sip your coffee on the screened in back porch. Oh – and there is a hiking trail too! I honestly just wanted to move in. — Steffanie, Springdale, AR

From the cozy fireplace to the "never too many chefs in the kitchen" kitchen, a TV (that was never turned on,) billiards, Foosball, and tons of quiet or conversation–your choice or preference is available 24/7! Steve and Betsy, the hosts, can never do enough for their visitors. If there was a "10" I would give it an "11!" — Sue.

Owners were excellent! I enjoyed meeting them and visiting with them. Steve and Betsy are so personable and care for our comfort. Will definitely pass along this place as a wonderful relaxing place to stay. House and property are amazing. — (unsigned).
Words can not describe how we felt about the lodge between two lakes. We were truly blown on how beautiful the building and property is and it was not just the tons of activities and amenities but the small touches throughout. Everywhere you looked there was another small knick knack or a nod to the outdoors from hunting, fishing, to the wildlife a bound. We all agreed that this will defiantly become a yearly trip and we can not wait to go back. Thank you Steve for a wonderful place and we hope to be back soon! — Paul.
Owners went above and beyond to help ensure our family gathering was perfect! After 8 months apart, and living in separate states, we were very ready for our family trip. It was wonderful, many great memories were made, and not one person could ever be bored with the amount of activities available. Can't wait to stay again!! — Amber.
Lodge Between the Lakes is absolutely amazing. We just had a family reunion there. This property had everything you could imagine: basketball hoop, Foosball, ping pong, pool table, horseshoes, Frisbee golf course, cornhole, pickle ball in the barn, fishing pond, hiking trails through the woods – all on site. If you just want to relax, try the hot tub under the gazebo, sit around the fire pit, or just enjoy nature sitting either in the enormous enclosed or open air deck areas as you watch the deer go by each morning. The inside was decorated beautifully, very clean, spacious (over 5,800 sq ft) where our group of 15 could easily gather to eat and socialize together. We used the large propane gas griddle for several meals – worked great. Didn't have time to try out the pizza oven. Steve and Betsy were gracious hosts and easy to communicate with. They have an incredible property! If we're ever in the area again, this is definitely where we'd stay! — Brad.
Grandparents, siblings, and children all gathered for our annual retreat. It's a challenge to find the perfect house for toddlers, children, teens, young adults, and seniors, plus our doggos, but this place suited us so well. Activities for everyone, a very well equipped property, and extra cleaning process thanks to COVID-19 made our stay safe and comfortable even though we didn't get farther than fishing at a nearby lake. A great kitchen and outdoor griddle plus a large dining room allowed us to cook and eat all our meals together – all 18 of us! Thanks to Steve and Betsy for all their homey touches and amenities! We look forward to returning!! — Susan H.
The whole family loved the lodge! Wonderful accommodations and so many extras. The kids loved it. We never heard a single 'I'm bored' from any of them. Plenty of room for a large family to relax and enjoy. A+ — Connie G.
Best place ever for a large family gathering, by far! Owners, Steve & Betsy, took care of all our needs & exceeded all our expectations. We all did not want to leave this beautiful, peaceful & fun property! I would recommend The Lodge to everyone, without hesitation! 🙂 Especially for family reunions! A unique & fantastic property. A beautiful & serene setting. Thank You!!! — Greg S., Fort Worth, TX
There were 10 of us and we absolutely loved this place! Our family ranged from 7 to 68 years old; tons to do for every age. We actually felt like the pictures didn't do justice to how beautiful this place really is! They have everything! I highly recommend this property for a fun family vacation. Thank you for such an amazing weekend! — Cory N., Chouteau
The Lodge was amazing!! Upon arrival all we heard from the kids was "the place is OMG" and "this is the best day of my life!!" The fireplace was going and we felt an instant sense of calm. We stayed for 2 weeks with 7 adults and 6 kids. There was so much for the kids to do between the pig pen playroom, fishing in the pond, walking trails, playground, and hot tub there was never a dull moment. The adults also had a fantastic time by the fire pit and on the screened in porch once the kids were in bed. Steve and Betsy were amazing hosts and we can't wait to go back as soon as possible. Highly recommend for anyone looking for an awesome place to relax and catch up with family and friends!! — Ashley
Great place to stay if you enjoy meals and activity at the property. — Janet
House and grounds accommodated our large family ranging from 83 yrs to 16 months. We have never rented a home so well stocked, from children, babies, dogs, elderly — we couldn't believe all the supplies they had for their guests! Host went far and beyond to make us feel welcome, and give us the information needed to make our stay at the Lodge a time to cherish. — Jerry
We had three families staying here for three nights over the weekend and we couldn't have been happier with every part of our stay. The personal touch that the owners have put on every aspect of the property is what makes it special. — Matthew
My son and his fiance chose Lodge Between the Lakes for their wedding in mid-October of this year. The setting was absolutely perfect and the owners were such great hosts. What a beautiful testimony the couple who owns this have and such a great witness to a young couple just starting out. It was the perfect wedding at a perfect location. Easy for guests to find and ample room for everyone to be able to visit. Highly recommended!! — Penny
Lodge Between the Lakes was the perfect setting for my 80th birthday/family reunion! The bedrooms are strategically placed throughout the house to permit one (if so desired) to retired from all the activities enjoyed by others. The kitchen is fully equipped with every item a cook could request. There's plenty to do outdoors or one can just enjoy sitting quietly on one of the several porches or decks. If one chooses, there's also a pool table, ping pong table, and foosball. Steve and Betsy are most accommodating. I can't think of one thing they haven't thought of, and that says a lot, since we've had fishing cabin rentals and know what it takes to provide outstanding service. Thanks for making the Lodge the special place to celebrate memorable events. — Jan & Peter
My family stayed at the Lodge to celebrate Thanksgiving and it was perfect. We were able to seat a family of 28 in the dining room (with extra tables we brought). Steve and Betsy were most gracious hosts and communicated often regarding our every little concern. The Lodge is easily handicapped accessible which made the location even better for my aging grandparents. The 2 separate game rooms were especially appreciated by my nieces and nephews. We regret that the weather did not allow us to enjoy the grounds at the Lodge but there are several decks, patios, a screened in porch, and an outdoor living space with a hot tub. The Lodge was very clean and tastefully decorated. The kitchen had a wide array of cooking utensils and dishes. The owner informed us he is working to add a reception area and RV parking which will add to the already wonderful vacation rental. My family and I are already planning to return next year. Thank you, Steve and Betsy!! — Colleen, Batesville AR
The Lodge Between The Lakes is a beautiful property. Very nice inside and out. Very clean. The kitchen has everything you need. Lots of activities for families and kids to do. Owners are very attentive and helpful! — Sherri
We brought our kids and grandkids here for an extended weekend . We couldn't be happier with the lodging. It was beautiful and the hosts definitely went above and beyond! Would love to go back. — Jennifer
One of the best places I've ever stayed. The best part, however, is the owners. They are the most kind, generous, giving people we've ever met. They are a real blessing and a gift. We plan to return!!! — Rod & Kathy, Guthrie Center, IA
Your cabin is beautiful! We had an amazing time. I am a worship leader and my wife is a stay-at-home mom. We welcomed the peaceful/relaxing environment. Bless you all! — Aaron & Danielle, Shiloh
Our wedding was PERFECT! This venue is a fairytale. Thank you guys SOO much for everything. You are the absolute sweetest people I have ever met. Thank you. — Chris & Brittany, Yellville, AR
What an amazing place for our family retreat. They have literally EVERYTHING. Ping pong, basketball, pool table, hot tub, cable in every room – you name it. Good luck getting bored at this place. Beautiful views from every side of the house. I have never felt more at home on a vacation in my life! The kitchen will boggle your mind for a vacation rental . We could have cooked a Thanksgiving dinner here easily with nothing other than the food. The hosts, Steve and Betsy, are an absolute pleasure. We will be coming back for any of our family's future rental needs in the Mountain Home area. No one can top this experience. And for the price per night, this is an absolute "no-brainer" for anyone with over two people. — Dion
This place is amazing!!! I've stayed in many similar facilities across the nation and this, by far, tops them all. The hosts are accommodating but not in the way. The design of the Lodge is perfect, as if other-world inspired. There is a peace on the place that surpasses understanding. The story of the property is fascinating, be sure to get Steve to tell you about it. All I can say is, GO THERE!!! You won't be disappointed. — Eldred
I stayed here with my family and was utterly amazed by the beauty of the place. It was very large and had more than enough room. I was impressed with the attention to detail the hosts had. Every base was covered!! They were accessible and helpful!! I strongly recommend this place. — Lonnie
I can't even begin to tell you how comfortable your home was to host our family for the weekend. I have never been so impressed with accommodations and all the details to make our stay amazing. We will definitely be back. — Dave, Illinois
Thank you so much for your hospitality. It's a beautiful Lodge. Loved our stay here! — Yolanda & Jerry, Belleville, IL
Thank you so much for sharing your home with us. We had a wonderful time. We would love to come back! God bless you! — Brian & Roxanne, Mascoutah, IL
The accommodations are wonderful. We had everything we needed and more. Beautiful place, enjoyed our stay. God bless you! — Dwayne & Kelly, Smithton, IL
Very nice accommodations – we had everything we needed. Decor is awesome. God bless you as you continue your ministry. — Craig & Kathy, St. Louis, MO
You are the best hosts we have ever had in our vacation stays! Going above and beyond to make sure we enjoyed our stay. All the "little things" you provided and your wonderful spirit. Thank you from all of our family! — Jim & Shelly, Iowa
You have provided so many amenities. That fact alone has made our trip 100 times more enjoyable. The hot tub was an awesome addition, but your screened porch was my favorite. Children loved feeding the fish. Nana liked eating all of our meals at the picnic table. — Alice & Steven, Ft. Worth, TX
The house is amazing. Thank you so much, we enjoyed it all! Loved staying here. The house is amazing as is the property. — Craig & Jessica, Lawrence, KS
Beautiful home. You have thought of everything to make it so comfortable. Thank you again! — Toni & Damon, Kansas City, KS
Beautiful house. Thank you for thinking of everything! The hot tub was our favorite! — Travis & Amenah, DeSoto, KS
Just got home from a 6 night stay with our family of 16 ranging in age from 13 to 70. We enjoyed our stay in this beautiful area. Steve met us to explain the hot tub and other things. The house felt like a home with all the decor. The younger generation was fascinated by the rotary phone and the desk with the fly-making tools for fishing. The teens and parents enjoyed the ping pong and pool tables. There was room for all of us to sit down for meals together. We loved making breakfast on the griddle on the covered porch. Our talented grandaughters played the organ for us and some sang along. In spite of the rain, we found things to do every day. Perfect place to enjoy a getaway with family. — The "W" family, Illinois & Kansas
The best VRBO you will stay at! Owners are friendly and helpful, the lodge is amazing, everything we wanted – and more – for our family vacation. Clean, comfy, warm, cozy, and HUGE… just can't say enough about the people and the place. You won't be disappointed! — Kathryn
Great location that was private and quiet. The Lodge is awesome. Rooms are nice and there's plenty to do right there on site. My family stayed over the 4th and we were busy all day with many things to do and we were easily able to relax at night with the hot tub and layout of the lodge and rooms. Would recommend to anyone. Great place that seems to have something for everyone in the family during their stay, no matter what age. — Jeremy
Fantastic facilities – hot tub was a hit! Plenty of activities to do inside. Room to spread out (there were 16 of us). Sleeping accommodations were great. The grandkids really enjoyed foosball, ping pong and feeding the fish in the Koi pond every day. — The "W" family, Illinois & Kansas
I grew up coming to Bull Shoals with my family and it has been years since we have been back – my family loved it here. They are already talking about coming back. Wish we had more time here. Your home is wonderful – the pictures didn't do it justice. — Cheryl & Jeremy, Lincoln, NE
My parents taught us to love Bull Shoals and now we're teaching the kids and grands to do the same. Your home is fabulous, and served to start the memories! One of the most comfortable getaways we have experienced. We used VRBO a lot; this home is, by far, the best ever! Thank you for such a love for people and wanting to make an impact on lives. You most certainly did on this family of 15! — Diane & Carly, Lincoln, NE
What a wonderful place to take our children and grandchildren! There were 15 of us, ranging from 18 months to age 58, and the house was accommodating for everyone. Plenty of space, activities inside and outside, and numerous places to kick back and relax. We've rented many homes for our vacations, and this was by far the best! All the little extras were great, so thoughtful! We have already recommended this home to several of our friends. Steve and Betsy were awesome, going above and beyond to make sure we had an enjoyable and relaxing time. We appreciate all the work and love they have put into The Lodge Between The Lakes! Whether you like to play games, sit around a fire, relax in the hot tub, or sip a cup of coffee on the porch, this is definitely the place for you! Thank you, Steve and Betsy, for providing a lovely place for our family to make lasting memories!! — Machele
Owners were most kind and considerate. Lodge had plenty of room for 16 guests and many inside activities which was good because it rained 1 day. — Jerry
This VRBO was THE most awesome of all VRBOs we have stayed at. Owners were amazingly accommodating, friendly, and easy to work with. Every amenity possible – linens, hot tub towels, bottled water, ice, shampoo, Keurig pods, starter breakfast, paper towels, firewood….you name it, they had it. The property is AMAZING…the game room was fabulous – especially on a couple of rainy afternoons (ping-pong was the hit – but even the puzzles were fun!) Beds so comfortable. Decor was adorable, quaint, up-to-date. The little loaf of homemade bread was delicious and so welcoming. Screened-in porch provided some nice reading time. S'mores were a must at the outdoor fire pit. Kids and adults alike said "let's do this every year here!" Just can't say enough about the property and owners. Thank you, thank you, thank you! Our little mini-vacation/reunion was everything and more than we could have wished for! — Dian
Wonderful place – setting is great for a family gathering (14 of us). We love the comfort of this lodge and truly appreciate the amenities you have to offer! I love your decorations and the cleanliness and organization of your lodge. Thank you very much for making us all feel at home. — Gretna, NE
The pictures do not do the property justice. The house is amazing and Steve and Betsy think of every extra touch to make the stay more enjoyable. We brought our infant daughter along and they made sure a high chair and pack and play were out for her to use. The property is equally terrific with plenty of space to roam around. — Bryce
What a beautiful property! Seven bedrooms, each with it's own theme and decor. There's a huge back deck with a large part screened in. Comfortable seating on the porch swing and comfortable cushions on the chairs. All of this overlooks a private pond with a fountain adding to the sound of the creek just below it. Large outdoor flat-top grill just outside the kitchen area. This is the place to be if you are looking for somewhere to stay that has something to do! Game room with big screen TV, ping pong, and foosball. The basement has a huge bedroom and bathroom with a beautiful pool table nearby. Outside there's a top-of-the-line hot tub, volleyball, basketball, Frisbee golf course, and fire pit with cooking grates and ample firewood provided. There's even even a fish-cleaning station for those who fish and bring their catch home. If you are planning a vacation or reunion and need a place to entertain kids of all ages, this is the place. Hope you enjoy it as much as we did! — Leonard & Alicia, Havana, AR
You rock! You thought of everything! We vacay every year to get this and our stay was perfect! — The "M" family, Mayfield, KY
We had a wonderful time at the Lodge. The kids (cousins) had a great time playing and so did the adults! We especially loved cooking in your kitchen!
We loved the comfort of this lodge and truly appreciate the amenities you have to offer. I love your decorations and the cleanliness and organization of your lodge. Thank you very much for making us all feel at home. — Justin & Betsey, Gretna, NE
Wonderful place. Setting is great for a family gathering (14 of us). — Richard & Patricia, Milford, OH
Steve and Betsy are attentive to every little detail to make their property a fun and comfortable getaway spot. — Janet
My family stayed on this property for 4 nights and we were so excited about the property that we didn't really want to come home. The house and grounds were above and beyond our expectations! The grounds were spotless and the house was just beautiful. It was huge! Anyone with a large family like ours should check out this property! We joked that we could eat a meal in a different spot every time and still not use all the space. This property was close to several things that we wanted to do as a family and was still out in the country enough that the kids could run, scream, play, watch TV or play in one of the game rooms of this house and not bother anyone! Our grandkids loved the freedom that this property gave them to run and have fun. And we, as adults, enjoyed not having to make them be quiet in order to not disturb anyone. The owners of the property were there to show us around when we arrived and assured us they were only a call away. This proved true when we threw a breaker and Mr Steve was there right away to fix it. The new hot tub was an added bonus and was a great way to wind down in the evenings. The grounds were set up with many games to play, as was the game room in the house. We will definitely be visiting this property again! We hope to make this an annual family trip. You will not be disappointed with this property! Please give it a try. It would be a great place for weddings, too. I can't say enough good stuff about this property or its owners! Thank you Steve and Betsy Johnson for your hospitality! — Melanie
The house was huge enough and everyone had plenty of space to move around. Everyone complimented how big and beautiful the place was. The photos for our wedding with the backgrounds are gonna be really nice. My wife and I will definitely be coming back!!! We loved every minute of being at the Lodge!
Having a place large enough for our children and grandchildren to all stay together was wonderful. The large kitchen was supplied with all we needed and more. We were a group of six adults and seven children (ages 1 – 7) and there was plenty of room for all. Loved the large dining area, rec room, screen porch, fire pit …so many excellent features I can't name them all. The owner's attention to all the little details amazed us. Thanks so much for allowing us to use your lovely home. It's everything you could want for a large vacation place. I sure hope we can come back & visit again!! — Alice
We had a Christmas family reunion for 10 people. Everyone had their own bedroom and bathroom, which you don't see that often in other places. Every room in the Lodge was decorated for Christmas. They had a 9 ft tree in the family room and it felt like home to all of us. Huge dining room with seating for 10. Large decks, several outside swings, fire pit and a fantastic game room. We had so much fun playing pool, ping pong, games, nature walks, fishing in their pond and watching the 3 TVs. I can't say enough about this property. So much detail taken in decorating every room and equipping the kitchen with everything needed to prepare large family meals. This Lodge was amazing and we hope to go back again for another family reunion next year. Steve, the owner, responded quickly to answer all my questions. Thank you for making our family Christmas fantastic for all of us. — Nancy
---
For current rates and availability, click on our logo. A new tab will open in your browser.